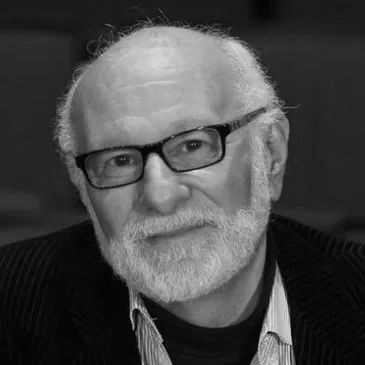 Peter LeDonne was Partner & Creative Director of Ash/LeDonne, one of the most prominent show business marketing firms, which came to define the way entertainment was marketed on both sides of the Atlantic. With offices in New York, Los Angeles, Boston and London the agency represented theatre, films, personalities, record companies, music superstars and major entertainment venues. 
Peter LeDonne's early creative work was for the recording stars that performed at Madison Square Garden. Soon the artists themselves took notice of The Garden's advertising and LeDonne began creating their advertising campaigns for the international tours of music industry giants like: Frank Sinatra, Paul McCartney, Bob Dylan, Diana Ross, Liza Minnelli, Stevie Wonder, Barry Manilow, Elton John,Janis Joplin, Jimi Hendrix, Tony Bennett, Steve & Edie, Sammy Davis, Jr. and many, many others.
LeDonne created the entire campaigns for his clients across all media. His use of radio advertising for his live entertainment clients became the standard for the industry.
Then he completely altered the way Broadway theatre was marketed by making the first live action television commercial for a Broadway production with his iconic copy: 
"Here's a free minute from Pippin, the musical comedy sensation, directed by Bob Fosse. You can see the other one hundred nineteen minutes of Pippin, live, at the Imperial Theatre without commercial interruption." 
The commercial delivered an entirely new audience to Broadway and, by so doing, redefined the lengths of successful Broadway runs from several months to several years.
Ash/LeDonne represented major non-entertainment clients as well: Resorts International Hotels and Casinos; The Sands Hotel & Casino; Helmsley Hotels; Radio City Music Hall Productions; Universal Studios; Crum &Forster Insurance; Marcal Paper Products; Metro One Cellular Telephone System; First Jersey Securities;Doubleday Publishing; St. Martin's Press and many others.
When Peter LeDonne added television & film production to his endeavors, he achieved early success. 
His first movie, Curtain Call was nominated for an Academy Award®
CURRENT PROJECTS: 
• PRODUCER – Paradise Square: a new Broadway-Bound Musical written by Larry Kirwan & Craig Lucas, Directed by Moises Kaufman and choreographed by Bill T. Jones. 
• PRODUCER/DIRECTOR – Beautiful Dreamer: a documentary film on the life and music of America's first great composer, Stephen Foster. 
• DIRECTOR – Where There's Smoke: a documentary film on the history of the Fire Department of New York City.
FILM & TELEVISION 
• (2011) PRODUCER (Stage Play and Feature Film) – Barrymore: starring Christopher Plummer Featured at The 2011 Toronto International Film Festival and released theatrically. 
• (2011) PRODUCER/DIRECTOR – Miles & Jo: A Love Story in Blue: In development, A multifaceted project based 
on the book of the same name by Jo Gelbard, including a feature documentary film on the final, years of the man 
who has been called the greatest Jazz performer of all time. 
• (2010) DIRECTOR – The Soprano State: feature documentary based on The New York Times bestseller by Robert Ingle and Sandy McClure. 
• (2006) DIRECTOR – The Diary of Immaculee: received a special award at The 2006 Toronto International Film 
Festival. The film was nominated as Best Documentary by the International Documentary Association (IDA) and 
"short-listed" for a 2006 Academy Award® nomination and has aired as a PBS Pledge Program. 
• (2006) PRODUCER – The Diet Code: A PBS Pledge Program.
• (2005) PRODUCER – Sister Rose's Passion: Winner Best Documentary Short at the 2004 Tribeca Film Festival, 
nominated for an Academy Award®, acquired by HBO.
• (2004) PRODUCER – Going Home: A compelling look inside a women's correctional institution, broadcast on HBO. • (2001) PRODUCER – Bottom of the Ninth: Nominated by the Directors Guild of America (DGA) as Best Documentary.
• (2001) PRODUCER – Curtain Call: Nominated for an Academy Award and aired on HBO.
• (1999) PRODUCER – Groucho: A Life in Review: Aired nationally on PBS as a Pledge Program.
HE HAS ALSO PRODUCED FOR THE STAGE: 
• Forget Me Not Lane by Peter Nicols, at The Long Wharf Theatre.
• Groucho, A Life in Revue in New York and London.
• Mack & Mabel in London | Winner of the 1995 London Evening Standard Award for Best Musical
ADDITIONAL BACKGROUND: 
Peter LeDonne's advertising career began with a freelance assignment from the leading theatrical advertising agency, Blaine Thompson. That assignment was followed by several others and an offer for afull time position with the company as copywriter. Within a year he was Creative Director of the agency and five years later he and Jeffrey Ash opened Ash/LeDonne, Inc.
He wrote, produced and directed radio and television commercials for Ringling Brothers and Barnum & Bailey Circus, Ice Follies, Holiday on Ice, The New York Knicks and Rangers. 
He also represented a young boxer then named Cassius Clay.
For The New York Yankees, he created the famous 'At Any Moment A Great Moment' campaign and wrote the lyrics for the team's theme song.
Subsequent to Pippin, Fosse turned again to LeDonne for commercials for Chicago, Dancin' andSweet Charity and their collaboration is acknowledged in the Fosse biography, Razzle Dazzle, The Lifeand Work of Bob Fosse.
He has written, produced and directed radio and television commercials for literally hundreds theatrical productions including: Annie, The Wiz, Equus, Dracula, Evita, Woman of the Year, Sophisticated Ladies, Amadeas, Deathtrap, La Cage Aux Folles, Barnum, Singin' in the Rain, Nine, Show Boat, Master Class, The Gin Game, Kiss of the Spider Woman.
LeDonne was one of the first Americans invited to The Soviet Union to produce films for several dance companies, folk troupes and The Moscow Circus. Over a period of several weeks, he and his film crew were permitted to travel throughout Russia, documenting both performance and behind the scenes material.The subsequent promotional films and commercials made the U.S. tours of those companies an unprecedented success.
He represented many dance companies including: The Alvin Ailey Dance Company, American Ballet Theatre, The Dance Theatre of Harlem, The Joffrey Ballet, The Kirov Ballet, The Moiseyev Dance Company and The Bolshoi.
LeDonne has been the recipient of several major advertising industry awards, including: The Clio, The Andy, The International Broadcasting Award, The Big Apple Award, The London International Advertising Award and others.
He actively supports several non-profit organizations, which expose young people to the arts, particularly The Actors' Fund of America, American Theatre Wing, Young Audiences and Arts Horizons. His pro-bono work has included producing, a live benefit performance of Come a Waltzing With Me, An Evening With Zoe Caldwell for Young Audiences and a documentary film, The Power of The Arts, featuring Harold Prince, Celeste Holm and Robert Whitehead for Arts Horizons.