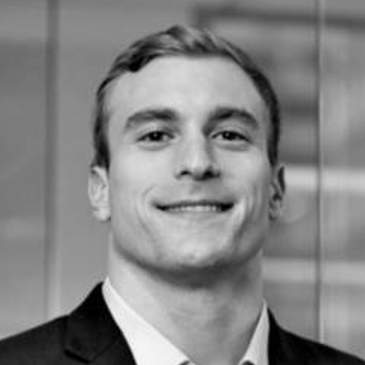 Allen Bryant is a venture capital investor, board member and advisor. Allen is currently a Partner at Knightsgate Ventures – an early-stage venture capital firm focused on investing in socially impactful technology and software businesses. Knightsgate Ventures is currently investing out of a $25 million Fund II in pre-seed and seed stage businesses. Allen has led 6 investments in Fund II to-date with co-investors and follow-on investors including: Andreessen Horowitz, General Catalyst, Bezos Expeditions, and Mark Cuban Companies, among others. He has helped several Knightsgate founders raise capital at a valuations of 10x+ previous raises and assisted portfolio companies with investor introductions, operational guidance, hiring, financial modelling and running debt financing processes.
Allen is currently the Chairman of the Board of Directors and a founding member of the Drive For Freedom Foundation – an organization looking to address the "poverty of the carless". He is also a Founding Board Member and current Advisor of Girls Club Capital – a global network for women founders & investors. Allen sits on the Board of and is a competitor for The D10 Decathlon – a decathlon fundraiser to raise money for pediatric cancer research at Memorial Sloan Kettering.
Prior to Knightsgate Ventures, Allen was an investment professional at Palladium Equity Partners – an operationally-focused private equity firm focused on acquiring majority ownership positions in founder-owned businesses across industries. Palladium currently has $3 billion in AUM and is investing out of its $1.5 billion Fund V. Allen worked on the largest investment in Palladium's history – the $535 million acquisition of Spice World – while securing co-investors commitments of 4x+ required. He assisted in the operational improvement of four separate Palladium portfolio companies as well as the sale process of another Palladium portfolio company. He also led the acquisition of the fastest-growing add-on acquisition in the fund's history – Jordan's Skinny Mixes.
Before Palladium Equity Partners, Allen worked at Credit Suisse in the Consumer & Retail investment banking division. At Credit Suisse, he assisted in M&A, debt & equity transactions valued at over $20 billion. M&A activity includes the $14.3 billion sell-side of Keurig Green Mountain to JAB Holdings, 1-800 CONTACTS $1.3 billion leveraged buyout by AEA investors, and Cott Corporation's $1.3 billion acquisition of DS Services. Equity financings includes leading the $317 million initial public offering of Performance Food Group and assisting in the Company's IPO roadshow as well as working on nearly a dozen of other IPO processes within the consumer & retail sectors. Debt financing activity includes revolving credit facilities, secured and unsecured debt for Kraft Heinz and Arby's, among others.
Outside of current board roles and employment, Allen is a mentor at The Resolution Project. Allen worked with his mentee to successfully launch a pre-school in Zimbabwe, to address a widespread issue with the current primary school system and providing pre-school education at reduced or no cost to students who would otherwise be unable to attend school. Allen's mentee was awarded the Rhodes Scholarship at Oxford University, where she currently attends graduate school.
Allen graduated from Vanderbilt University with a B.A. in Economics with a double minor in corporate strategy and financial economics.