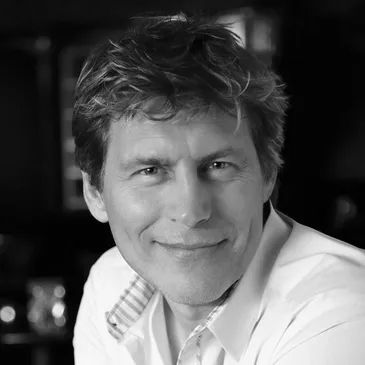 A true start-up visionary and a social establishment pioneer Chris has been on the forefront of some of the most successful global venue hotspots in London, New York, Las Vegas, Miami, San Francisco and Los Angeles and, in the process, has created numerous high-profile destinations for the world's social elites and famous celebrities. As a concept-to-grand opening talent Chris oversees every part of the creation process making him a much sought-after expert and distinguished speaker at numerous business institutions and universities including the prestigious Lloyd Grief Center for Entrepreneurial Studies at USC.
Almost singlehandedly Chris sparked what many consider the 'Renaissance of Hollywood' in the early 90s by creating the first of many successful Supper Clubs in Hollywood, most notably the world-renown Roxbury followed by Sunset Room, White Lotus, Cabana Club, The Green Door and his latest ventures Lure and Le Jardin. While others follow Hollywood stars, celebrities follow Chris and his ventures. Chris has a deep appreciation of his A-list clientele's discerning expectations and continues to exceed them, earning him the title "King of Hollywood" by the LA Times. As a classically-trained Cordon Bleu chef Chris has been involved with numerous gourmet restaurants in San Francisco, Las Vegas, Miami and LA that includes the resurrection of Pig'N Whistle-a true Hollywood landmark.
Chris has been involved with numerous TV productions with topics that include food, celebrities and health lifestyle and brings a wealth of expertise and influential network that includes both production and distribution. Frequently featured in high-visibility publications including The NY Times, LA Times, Hollywood Reporter, Miami Herald, Daily Variety, People Magazine and many more. Chris is known for his insider access to the world's top celebrities many of whom have become close personal friends. As a humanitarian, Chris has also received numerous awards for his civic-minded endeavors.
The relationships that he has developed over the years, has strengthened his ability to be the choice brand ambassador for many liquor brands starting with Patron Tequila in the 90s. He formed a dynamic relationship with Jean Paul DeJoria and helped kick start Patron Tequila on the West Coast. Since then he has helped create brand awareness from San Francisco to San Diego: Belvedere Vodka, Dom Perignon, Heineken beer, Ciroc Vodka just to name a few.