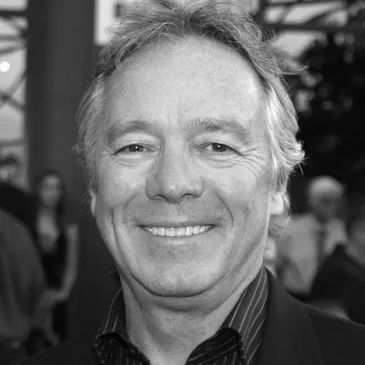 Christopher Cain is known for his unique visual style as well as his keen portrayals of human interaction. Cain is best recalled for such films as his recent controversial release, "September Dawn," which exposed the darkest day of the LDS Church history, and the major box office hit, "Young Guns", which launched the success of Morgan Creek Productions.
During Cain's prestigious career, he has cast many award-winning actors including, Jon Voight, Joe Pesci, Morgan Freeman, Jack Palance, Robert Duvall, Glen Close, Terence Stamp, Roddy McDowall, Beverly Garland, Linda Hamilton, Willy Nelson, Lou Gossett Jr., Wilford Brimley, Danny Glover, Tom Cruise, Charles Durning, Pat Morita, Peter Strauss, Brian Keith, Mary McDonnell, Frederick Forrest, Tom Waits, Bruce Davison, Lolita Davidovich, Jim Belushi, Rory Calhoun, Lesley Ann Warren, Rae Dawn Chong, Carol Kane, Cheech Marin, Michael McKean, Bronson Pinchot, Leslie Nielson, DB Sweeney, Val Kilmer, and George Strait. He is also known for his ability to recognize new and fresh talent such as Jennifer Garner, Hillary Swank, Chris Penn, Kyle Chandler, Vera Farmiga, and the cast of "Young Guns" (Emilio Estevez, Kiefer Sutherland, Dermot Mulroney, Casey Siemasko, Lou Diamond Philips, and Charlie Sheen).
Mr. Cain's film, "Pure Country" soundtrack is still ranked number one of US Billboard's Top Country Album of all time and is the best selling album of George Strait's music career which spans 13 multi-platinum, 33 platinum, and 38 gold albums.
The recipient of the Spirit of Gary Cooper Award, Western Heritage Award, two Dove Awards, three Golden Reel Awards, CMA Award Nominee, Prism Award Nominee, and the Grand Prix Special des Ameriques Nominee at the Montreal World Film Festival, Christopher Cain is also renown for his credits and accomplishments in television. Cain's Hallmark Hall of Fame telepic, "Rose Hill," not only launched the career of Jennifer Garner, but lifted CBS to the top of the primetime ratings chart with 22.5 million viewers.
His television series "The Magnificent Seven," made a strong showing – ranking 14th of all networks, and his first season episode, "Working Girls" received the Prime-Time Emmy Award, and his second season episode, "China Town" was nominated for a second Prime-Time Emmy Award.
>A two-time Gold Remi Award winning director, Cain has directed 23 movies, most notably YOUNG GUNS, a Golden Reel Award winner and People's Choice Awards nominee. He also pioneered the first film in history to utilize digital sound and the first major China/USA co-production Movie in Chengdu for Warner Bros Studios.
DEEP IN THE HEART
ARC Entertainment
Nominated – Prism Award for Best Picture
Winner – Gold Remi Award
Winner – Dove Award of Excellence
Winner – Austin Film Festival "Must See" Film
Starring: Val Kilmer, Jon Gries, DB Sweeney, Elaine Hendrix
PURE COUNTRY 2: The Gift
Warner Bros Studios
Winner – Gold Remi Award
Winner – Dove Award of Excellence
Sold a record 50,000 DVD units the first day for WalMart
Starring: George Strait, Katrina Elam, Cheech Marin, Bronson Pinchot,
Travis Fimmel, Dean Cain, William Katt, Michael McKean
SEPTEMBER DAWN
Sony Pictures
Winner – Grand Prix Special des Ameriques of Montreal World Film Festival!
– Jon Voight – Exceptional Contribution to the Cinematographic Art
Nominated – Grand Prix Special des Ameriques of Montreal World Film Festival
– Christopher Cain – Best Picture
Winner – Rosie Award for Best Actor
Starring: Jon Voight, Terence Stamp, Lolita Davidovich, Jon Gries, Shaun Johnston
THE MAGNIFICENT SEVEN
CBS Television
Winner – Prime-Time Emmy Award for episode, "Working Girls"
Nominated – Prime-Time Emmy Award for episode, "China Town"
Starring: Michael Biehn, Eric Close, Ron Perlman, Dale Midkiff, Anthony Starke
A FATHER'S CHOICE
Columbia TriStar Television
Starring: Peter Strauss, Mary McDonnell, Michelle Trachtenberg
GONE FISHIN'
Walt Disney / Buena Vista / Hollywood Pictures
Starring: Joe Pesci, Danny Glover, Rosanna Arquette, Willie Nelson
ROSE HILL
Hallmark Hall of Fame – CBS Television
Nominated – Golden Reel Award
Premiered with a top ratings spot of 22.5 million viewers
Starring: Jennifer Garner, Jeffrey Sams, Casey Siemaszko
THE AMAZING PANDA ADVENTURE
Warner Bros Studios
Nominated – Young Artist Award – Ryan Slater
Starring: Stephen Lang, Ryan Slater, Yi Ding, Wang Fei, Zhou Jian Zhong,
Yao Er Ga, O Mi Jia Can, Cheu Gang, Isabella Hofmann, Vern Troyer
THE NEXT KARATE KID
Columbia Pictures / Columbia TriStar / Sony Pictures
Starring: Hilary Swank, Pat Morita, Michael Ironside
PC AND THE WEB
Metro-Goldwyn-Mayer (MGM)
Starring: Wilford Brimley, Lochlyn Munro, Krisinda Cain, Jeffrey Schoeny,
Brody Smith, Taylor Anne Reid, Amanda McBroom
CARRY YOUR LOVE WITH ME – GEORGE STRAIT MUSIC VIDEO
Nominated – CMA Award – Music Video of the Year
PURE COUNTRY
Warner Bros Studios / Jerry Weintraub Productions
Movie Ranked Number 1 of the top twelve Country Music Movies of all time
Soundtrack Album – 9 times Platinum
Soundtrack Ranked Number 1 of US Billboards Top Country Albums of all time
First film to Launch Jerry Weintraub Productions
Starring: George Strait, Lesley Ann Warren, Kyle Chandler, Rory Calhoun
YOUNG GUNS
Twentieth Century Fox Film Corporation / Morgan Creek Productions
Winner – Golden Reel Award
Winner – Western Heritage Award
Nominated – Critics Award
Nominated – People's Choice Award
Starring: Emilio Estevez, Kiefer Sutherland, Charlie Sheen, Lou Diamond Phillips,
Dermot Mulroney, Casey Siemaszko, Terence Stamp, Jack Palance, Brian Kieth,
Patrick Wayne, Terry O'Quinn, Sharon Thomas
THE PRINCIPAL
Columbia TriStar Pictures
Nominated – Young Artist Award – Jacob Vargas
Starring: James Belushi, Lou Gossett Jr., Rae Dawn Chong, Esai Morales,
Jacob Vargas, Michael Wright, J.J. Cohen
WHEELS OF TERROR
USA Network / Paramount Home Video
Nominated – Young Artist Award – Marcie Leeds
Starring: Joanna Cassidy, Marcie Leeds, Sharon Thomas
WHERE THE RIVER RUNS BLACK
Metro-Goldwyn-Mayer (MGM)
Winner – 2 Golden Reel Awards
Starring: Charles Durning, Peter Horton, Ajay Naidu, Dana Delany
THAT WAS THEN… THIS IS NOW
Paramount Pictures
Starring: Emilio Estevez, Craig Sheffer, Kim Delaney, Morgan Freeman
THE STONE BOY
Twentieth Century Fox Film Corporation
Winner – Best Family Motion Picture
Nominated – Young Artist Award – Jason Presson
Starring: Robert Duvall, Glenn Close, Wilford Brimley, Frederic Forrest, Dean Cain,
Jason Presson, Linda Hamilton, Tom Waits
CHARLIE AND THE TALKING BUZZARD
Trans World Entertainment
Starring: Chris Penn, Dean Cain, Christopher Hanks, Ron Landry, Roger Cain
SIXTH AND MAIN
National Cinema Network
Starring: Leslie Nielsen, Beverly Garland, Roddy McDowell
ELMER
Lightning Video
Starring: Dean Cain, Lynn Perry, Frank Russell, Charlotte Dill
GRAND JURY
Starring: Leslie Nielsen, Bruce Davison, Barry Sullivan, Merideth MacRae