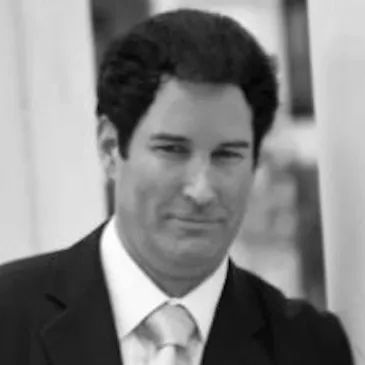 Gary D. Kucher is a successful investor and impact-driven CEO / CIO / Managing Partner. He is a Co-Founder and the General Partner of the Mongolia Fund. Mr. Kucher also serves as a member of the Board of Directors of the Greece Growth Group, Hellas Investors Capital and Tengri Capital Management and he is the Chairman of the Board of Underground Network and Immersion Gate Entertainment. Mr. Kucher also currently serves on the Board of Mongolia Meats.
Mr. Kucher is a seasoned executive with numerous directorships and senior executive roles with both publicly traded and private companies. He has hands-on experience with operations in hotel & casinos, real estate development, agriculture, mining, oil & gas, international operations, advertising, filmed entertainment, technology and venture capital. He has a strong background in investment banking having held privileged securities licenses: Series 7 and Series 24. He has provided consulting services for business acquisitions and other commercial finance transactions to financial and strategic buyers, stock offerings, spin-offs, leveraged buy-outs and joint ventures. He has sourced and executed M&A deals for leading companies and selected venture investments and has executed a variety of financing transactions with banks and other institutions including non-traditional lenders and private equity.
He previously served as CEO of the New York City based advertising company, Branded Media Corporation and as Chairman of the Board of its wholly owned subsidiary, the Executive Media Network ("EMN"). EMN held the exclusive rights to advertise in airport executive lounges for every major US airline, all over the world.
Prior to that, Mr. Kucher served as Chairman & CEO of Manex Entertainment, the company responsible for the Academy Awards winning visual effects for Hollywood blockbuster films such as: "The Matrix" and "What Dreams May Come". Manex Entertainment also provided a full suite of production services, studio space, stages, special effects, visual effects and production equipment to film projects that included: The Matrix Trilogy (1999, 2003, 2003) Crouching Tiger, Hidden Dragon (2000), Queen of the Damned (2002), Thir13en Ghosts (2001), Star Trek: Enterprise (2001), The Man Who Wasn't There (2001), The Animal (2001), Exit Wounds (2001), Almost Famous (2000), Bless the Child (2000), Mission: Impossible II (2000), Michael Jordan to the Max (2000), Romeo Must Die (2000).
He previously served as CEO of Gary Player Golf, and was a partner in Los Angeles Steel, a cold rolled steel operation. Mr. Kucher built and ran two fully-licensed casinos in Colorado: the "Elk Creek Casino" & "Turf Club Casino". He is an accomplished executive with almost 30 years' experience leading successful growth initiatives, turnaround strategies and startup companies. He's a results-oriented decisive leader with proven success in new market identification and strategic market positioning for large and small organizations. Mr. Kucher has a track record of increasing sales and growing the bottom line while spearheading operational improvements to drive productivity and cost reductions. He has always excelled in dynamic, demanding environments.
Mr. Kucher is an international investment professional, a seasoned corporate executive and a highly respected business visionary. Throughout his 30+ year career, Gary has built companies from the ground up as well as spearheaded successful growth initiatives for mature businesses. He has even developed and implemented successful turnaround strategies for those entities on the edge. Simply stated, Mr. Kucher is a respected difference maker whose enormous list of accomplishments is matched only by his acumen, his charisma and his relentless energy. Like legendary golfer, Gary Player, whose company he once headed, Mr. Kucher is unfamiliar with losing. His wins have come in a wide variety of industries as his expansive resume affirms. From casinos to a steel company to an international meat producer, from entertainment and media networks to investment and private equity firms, he has embraced every challenge with the same spirit and dedication. Highly educated and yet very much a lifelong learner, Mr. Kucher's business fingerprints can be found in New York, in California, in Colorado and in Florida, even as far away as in Ulaanbaatar, Mongolia. The common denominator in his journey is his unwillingness to settle for anything but excellence. That helps explain why fledgling companies and established businesses consistently seek his advice, his assistance and his support to this day. That said, he is very discerning in the opportunities he continues to pursue. Mr. Kucher expects equal preparation and commitment from his business associates and his partners. The thing most unpredictable about this business icon…his next big challenge. One thing is certain. Whatever it is, it will flourish.