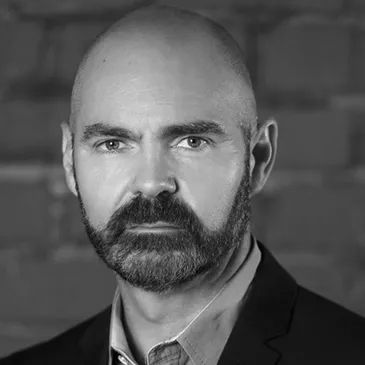 Jonathan Levy, a native of the UK, fell into counter culture while at Pepperdine University, throwing his first rave in a Downtown L.A. warehouse in 1989. The events were called "Moonshine" and continued for two years in various parts of Los Angeles. As the crowds grew, Moonshine moved into legally permitted venues with Jonathan and his brother Steve now booking notable UK DJs and artists to play in front of thousands.
Demand was growing for the music, but it was not commercially available in records stores outside of New York and Los Angeles. Seeing an opportunity, the Levy's launched the Moonshine Music record label, leveraging their UK DJ relationships to license the latest and greatest tracks for compilation albums. Armed with a U.S. distribution deal and access to national music retailers including Musicland, Tower Records, Target and Walmart, Moonshine was soon selling over one million albums per year, with a roster of artists that include Paul Oakenfold, Carl Cox, Keoki, DJ Dan, and Micro, just to name a few. Through a series a international distribution deals the label was soon releasing music worldwide.
In 2004 after twelve years of success, Moonshine Music released its last album, succumbing to the rapid changes to the music retail landscape.  The Moonshine catalog of over 400 master recordings remains under the control of the Levy brothers, and is currently available on all music services (Apple, Google, Spotify etc.).
With eyes to diversify their business, Jonathan acquired BPM Magazine in 1999, one of the leading music magazines focused on dance music at that time. Soon after, two more titles were added, "Vapors"  focused on street art and skate culture, and C19, an automotive counter culture magazine (think Fast and Furious).  These titles focused on the "Influencer" in each market and provided an ideal platform to offer cross genre advertising and marketing services, including over sixty sponsored live music events per year, for brands such as Nike, Puma, New Balance, Redbull and Rockstar Energy Drinks.
Spotting the emergence of Blog Culture in 2007, Jonathan launched their first digital advertising network called Hypecircle, bringing together multiple online publishers focused on Hip Hop and Street Fashion. Leveraging the brand relationships cultivated through the magazines to sell digital advertising packages was a game changer, and perfect protection from the impending media consumption shifts that would soon devastate the magazine industry.  Seeing a resurgence of electronic dance music (EDM), Jonathan launched a second advertising network called The BPM Network, which was an ideal platform for its beverage advertisers including Bacardi and 7UP.
By 2012 the business diversified to add partnerships with Youtube and Soundcloud to operate a music rights service managing a catalog of over 200,000 master recordings on those platforms for some of the world's leading EDM stars including Afrojack and Paul Oakenfold, while creating brand partnership opportunities for the intellectual property owners.
BPM's digital advertising business was sold in early 2015 and all other marketing services continued under INCOMMON Company which Jonathan continues to advise.
In 2015, After 25 years as an entrepreneur, Jonathan was hired as COO and CFO of the largest Personal Injury litigation law firm on the West Coast.  In his current position he oversees a team of 200 employees.