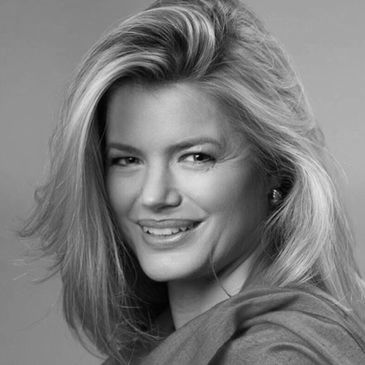 Anna Sophia Caroline Swire is an English social entrepreneur and international development expert. 
After graduating from Manchester University in 1986, Swire worked for Kleinwort Benson as a merchant banker in the 1980s, but gave up her career in the City to focus on development work.
Swire co-founded and chaired Learning for Life, an NGO that has established over 250 schools for girls in rural Afghanistan, Pakistan and India for which she was awarded the 2010 Award for Empowering Women in Pakistan. A founding trustee from 1993, Swire chaired Learning For Life's board from 1995 to 2000.
In 2008, at the invitation of Rory Stewart and the Prince of Wales' foundation, Turquoise Mountain, she was asked to put her fashion business and life in London on hold and return to Afghanistan to establish a school for jewelers and gem-cutters at Turquoise Mountain. She launched the first contemporary Afghan jewelry collection for Turquoise Mountain with designer, Pippa Small, during London Fashion Week. The first students graduated in 2010.
In 2010, Swire became the senior gemstones advisor to the Afghan Ministry of Mines and Petroleum, funded by the World Bank. Swire has campaigned with Global Witness, as part of the Publish What You Pay campaign, to implement a global policy for better governance of the mining sector promoting transparency and to fight kleptocracy. She was an advisor to the Afghan Chapter of the Extractive Industries Transparency Initiative ('EITI").
In 2012, Swire established Future Brilliance, a women-led, Afghan non-profit organization offering workplace skills and enterprise development training. Swire worked to revive the jewelry industry in gemstone-rich areas of the country. The first Future Brilliance project trained 36 Afghan gem-cutting and jewelry artisans in Jaipur, India, and assisted them in forming Afghanistan's first jewelry co-operative and brand, Aayenda Jewelry.
In 1990, she launched and managed an ethical cashmere fashion business, Sophia Swire London. Swire is acknowledged as the entrepreneur who launched the international fashion for pashmina shawls.
Swire is a published writer, and has produced current affairs and history documentaries for the BBC and Channel 4. Swire has spoken at a number of events and conferences in various countries. In 2015, she spoke at the United Nations in New York for Women's Entrepreneurship Day.
On her father's side, Sophia is a descendant of Sir John Swire, a 19th century global adventurer, tea trader, and shipping magnate (or Taipan). On her mother's side, she is descended from both William the Conqueror and Oliver Cromwell. Her father was Humphrey Roger Swire, and her mother is Philippa Sophia, Dowager Marchioness Townshend, a daughter of Colonel George Jardine Kidston-Montgomerie of Southannan. She has three brothers, including Sir Hugo Swire MP, a former Minister of State at the Foreign and Commonwealth Office.